Red Shaman Intergalactic Ascension Mission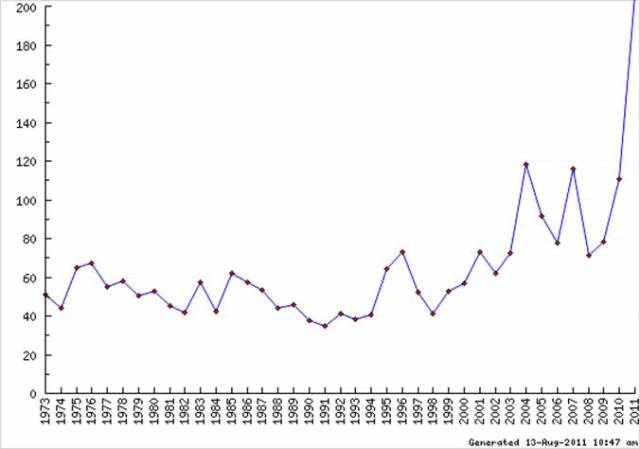 Earthlings Wake Up!!! Earthquake Chart  2003-2015 Now Heading Off The Charts!  Zetas Say Nibiru Entered Solar System In 2003 And North America Is Ripping Apart Triggering Further Global Shifts!
Earthlings,
Something happened in 2003 that changed affected the earthquake pattern until then.
Gulp…
Do you see that incline of earthquakes, earthlings…
Do you realize that we may be entering a Nibiru-triggered pole shift, which will result in massive flooding…. already you do notice the volcanic eruptions… are you expecting THAT to just go away… if anything THOSE and the EARTHQUAKES are also a sign, are they not… a sign, to PREPARE.

You do not have to build an ark this time Noah…. but a houseboat, or pithouse, might be a good idea.
Zetas Are Before Its News Superstars! Excellent Track Record On…
View original post 751 more words