Red Shaman Intergalactic Ascension Mission

10 Examples Of Why Darwin Theory Of Evolution Is False… Galactic Designers Created Earthlife
Galactic genetic designers had fun leaving clues for the earthlings… here are some examples that further demonstrate that someone creative… artistic… created earthlife.
1. Money Faced Orchids
2.  Narilatha flowers blooming in the shape of naked women !!!!…..  IF MONSANTO  WANTED US TO LIKE GMOS, they could have been at least this creative!
3.  Purple frog that looks like someone painted it.
4.  Newly discovered meat eating sponge looks like it would belong at Martis Gras.
5.  Fish with Mick Jagger lips.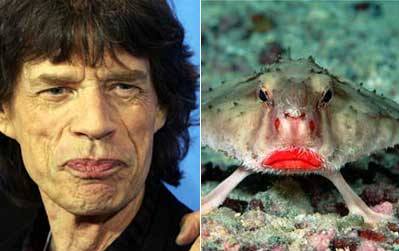 6.  Pink See-through Fantasia….
7.  Peacocks… more like Liberace than the other birds.
8.  Chinese Fleeceflower… don't get fleeceflower envy!
9. Stinkhorn mushroom…don't get stinkhorn envy either!
9.  Human shaped Orchids
10.  Domestic dogs and cats… brought to humans from ET visitors, not from nature.
View original post 73 more words